To me, experiment doesn't translate to haphazard, but instead to a thoughtful investigation.  Growing in your craft is always a good thing, right?
Originally, I chose ink as a media because it wouldn't smudge once dry and I couldn't change my mind once the line was on the paper. Still, it's amazing how often I change my mind.  And the longer I work, the more it changes. Sometimes the changes are subtle — increasing the contrast to fix the light balance, and sometimes they're drastic – getting bored with a drawing and deciding it would look better sideways.  Sometimes I change the orientation so often that the drawing ends up in its starting position.
The flexibility gives the final image an ambiguous form. My grouper drawing illustrates this well. The grouper evolved to become an undersea fowl – or, more likely, beautifully rendered shadows for a larger, yet to be made work.
Original Grouper Sketch
Final Grouper Sketch (same orientation)
I lost faith in the grouper, and my drawing devolved into an exploration of texture. Just how dark you can get your blacks and have them still look like something.
I flipped it once again. The grouper is no longer visible and has become background. You can still see a fish (one white one is dead center and another, very black, is lurking top right.) The drawing has a fuzzy, velvety quality.
Shaded Water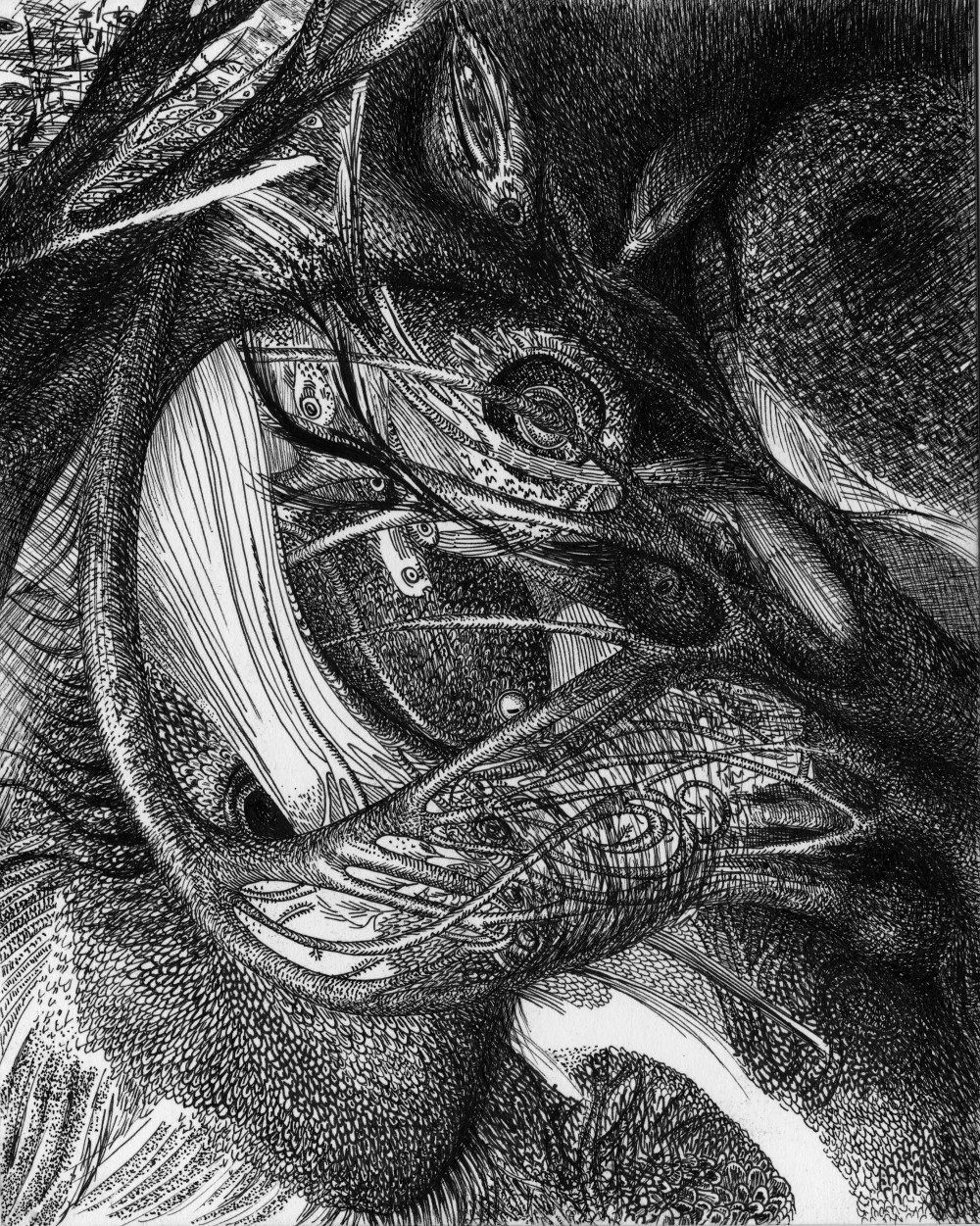 This image is so dark that it would look best as the shadows of a larger work. I can see the edges of something, new, shiny, half formed outside the page. It's a sense, rather than an image. I have the deep shadows – now I just need to find the clear lines and simple forms that will balance it as I collage it into something new.
Hope you've all had a happy 4th!